Brilliant Business: The Changing World of Work Benefits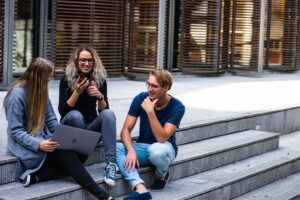 Coming into the year 2021,
studies
show that employees are increasingly drawn to perks that benefit their wellbeing. There is huge demand for flexible working hours, remote working and time off for mental health. The business landscape is changing for the better, here's how.
Counseling
Through an EAP (Employee Assistance Program), thousands of employers are now providing services such as counseling or therapy. The last decade has seen the formation of hundreds of new providers and most of these operate digitally so that employees can carry out their assessments remotely or in their own privacy. Examples of popular options include Corehealth, Modern Health or Lyra, who all work in partnership with HR departments and operate on a 24-hour basis.
Education
Educational benefits are advantageous to both the employer and employee, as a new skill often helps boost professional development. This is why scholarly work perks have continued to rise in popularity over the past five years. Reduced time spent commuting means more time available to employees and widespread acceptance of video conferencing software has meant a shift towards online courses. Through remote learning, it's now entirely possible for a full-time employee to earn their MBA and to do so at their own pace.
Wellness
In the year 2021, corporate wellness programs are nothing to sniff at. They've developed to include confidential support for anxiety, depression, and substance abuse in addition to the usual medical coverage. They also often include 24/7 physician support so that employees can ask questions relating to their personal health at more suitable times. Some employers, Google, for example, offer some more sophisticated perks such as paramedical services like massage.
One of the most common wellness perks offered by companies is yoga or pilates. Not only is this a great way to improve the fitness and stress levels of employees but it's also a good way to help the team bond together. If you're interested in a program that takes place in the office, it's worth first reading about the benefits it can provide and also making sure that there is a demand amongst employees. Many companies subsidize a percentage of the cost, meaning that it's not fully covered by work but it's still cheaper than going private.
Diet
A certified no-brainer for most employers is a lunch and snack program, which almost always goes appreciated by employees. There is a lot of flexibility when it comes to choosing your provider, some focus on crowd-pleasing, some are about improving health – good advice would lean towards the latter option. Vegan diets especially can have a substantial long-term impact on productivity, positivity, and energy levels, plus they're more widely available than ever before.
Naps
Yes, seriously! A more innovative approach to the workday – many companies (i.e. Facebook) provide spaces and allocated time slots for their employees to take a nap and recharge their batteries. Clinical studies have found that there is a positive correlation between nap-taking and productivity. Even though this can seem unprofessional, it may actually provide workers with the extra impetus to perform well.
One of the keys to a healthier, happier workplace is to be open-minded and accept that no two employees function in the same way. If companies are willing to branch out and try new things, they're more likely to open their doors to a wider pool of talent.
When you're ready to make major changes in your career, Accelerate Coaching & Consulting can provide support and help you stay the course. Call (321) 200-6090
---
---